Mayo Clinic on Alzheimer's Disease and Other Dementias
by Jonathan Graff-Radford, M.D. and Angela M. Lunde, M.A.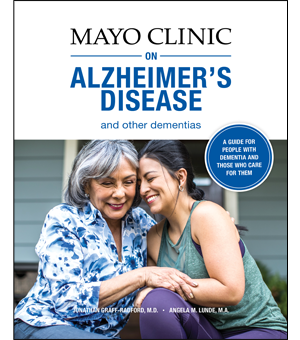 Dementia is a serious health challenge. By some estimates, the number of people living with dementia could triple by 2050. While Alzheimer's disease is the most common cause of dementia, many related types of dementia also affect adults worldwide. Although the diseases that cause dementia have long been considered unrelented and incurable, there is hope.
This book includes information about:
What to expect with typical aging
The earliest signs of abnormal aging
Features of each stage of the Alzheimer's disease process
Features of related dementias, including vascular cognitive impairment and frontotemporal degeneration
The latest research on Alzheimer's disease and related dementias
How dementia is diagnosed
How to adjust to a dementia diagnosis
Overcoming common dementia-related challenges
Lifestyle factors that have been associated with healthy brain aging
Living the best life possible as someone with dementia or as a care partner
Are there ways you can lower your risk of dementia? Can dementia be prevented? Can you live well with dementia? If so, how?
You'll find the answers to these important questions and more in this book.
---
Published 2020 • 414 pages • All Rights: Mayo Clinic Press
About the Author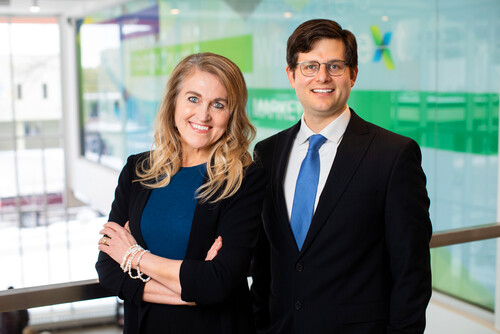 Jonathan Graff-Radford, M.D., is a behavioral neurologist at Mayo Clinic in Rochester, Minn, where he evalutates and treats patients with cognitive disorders, including dementia. As associate professor of neurology at Mayo Clinic College of Medicine and Science. Dr. Graff-Radford also serves as a co-investigator in the Mayo Clinic Alzheimer's Disease Research Center and the Mayo Clinic Study of Aging. Dr. Graff-Radford has published more than 100 articles and written chapters for books on cognition, Alzheimer's disease and related dementias. He was awarded the Paul B. Benson Emerging Leaders Career Development Award in Aging for his research. During his training at Mayo Clinic, Dr. Graff-Radford received the Woltman Award for Excellence in Clinical Neurology and the Mayo Brothers Distingished Fellowing Award
Angela M. Lunde, M.A., has worked in dementia care for nearly 20 years. She is a co-investigator for the Outreach, Recruitment and Education Care in the Mayo Clinic Alzheimer's Disease Research Center, where she focuses on the emtional well-being and quality of life of those living with dementia and their care partners. Ms. Lunde is involved in state, national and international partnerships focused on reducing stigma, improving well-being and supporting the inclusion and voice of people living iwth dementia. Awarded the recognition of associate in Mayo Clinic's Department of Neurology in 2012, Ms. Lunde has helped create innovative programs aimed at helping people affected by dementia live well. She has co-authored numerous articles. written several books chapters, and maintained an expert blog on demntia caregiving for more than a decade.