Mayo Clinic The Essential Diabetes Book, Second Edition
by Maria Regina Castro, M.D.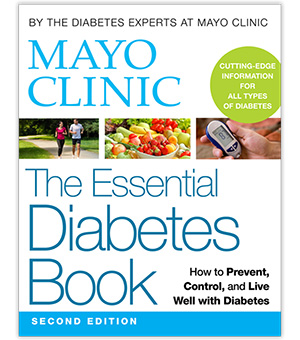 The Essential Diabetes Book, Second Edition, from Mayo Clinic, offers the latest guidelines on diagnosis and testing, as well as valuable self-care tips. It outlines the best ways we know to prevent or manage diabetes, and why it is so vital to reduce risk.
It will cover why diabetes is so prevalent today
How to find out if one is at risk
The seven signs and symptoms of diabetes
The right foods to eat and recipes that deliver key ingredients critical to one's future good health
How to identify and overcome obstacles that may be interfering with achieving a healthy weight
Practical tips from one of Mayo's leading experts on weight management, Donald Hensrud, M.D.
The latest guidance on insulin therapy and other medications that can help maintain healthy blood sugar levels, as well as new and experimental drug approaches.
A healthy future depends on learning and using the latest medical facts to improve health and reduce the risk of disease. Diabetes can't be cured, but it can be prevented and if one has the disease, treatments are better than ever.
---
Published 2014 • 226 pages • All rights: Mayo Clinic Press
About the Author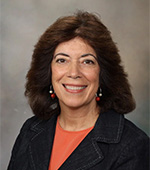 Maria Regina Castro, M.D., is an endocrinology, diabetes & metabolism specialist at Mayo Clinic in Rochester, MN. She graduated from Universidad Central De Venezuela--Jose Maria Vargas, Escuela De Medicina Jose Maria Vargas in 1987 and specializes in endocrinology, diabetes and metabolism.