Back and Neck Health: Mayo Clinic Guide to Treating and Preventing Back and Neck Pain
by Mohamad Bydon, M.D.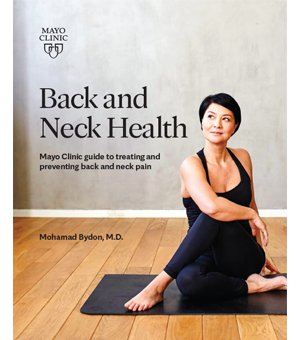 Back and neck pain are common complaints. When you think of all of the work that your back and neck do each day — constantly moving, bending and twisting as you go about your day-to-day activities — it's not surprising that problems develop. But just as doing too much can put your back and neck at risk, so can doing too little. Decreased physical activity is a major contributor to poor spinal health.
It's estimated that more than 80% of American adults will experience at least one bout of back pain during their lifetimes, and as many as one-third of adults are bothered by neck pain. Relief of back and neck pain is among the top reasons people see their primary care providers.
Back and Neck Health looks at common back and neck conditions and what can cause them. The book also discusses different ways to treat back and neck pain, including self-care at home, several interventional approaches and different types of surgery. The final chapter focuses on lifestyle strategies to help keep your spine strong and healthy.
The book is based on the advice of leading Mayo Clinic doctors and medical staff who treat individuals with back and neck problems on a daily basis. Their message is that you don't have to live in pain. Back and neck conditions can be treated, often without surgery. Find out how you can enjoy the more active lifestyle you seek.
---
Published 2021 • 200 pages • All rights: Mayo Clinic Press
About the Author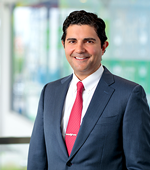 Mohamad Bydon, M.D., is a professor of Neurosurgery, Orthopedic Surgery and Health Services Research at Mayo Clinic College of Medicine and Science, Rochester, Minn. As a neurosurgeon, he specializes in the areas of complex spine surgery, spinal oncology, and minimally invasive spine surgery.
Dr. Bydon is a graduate of Dartmouth College and Yale University School of Medicine. He completed his medical residency and a clinical fellowship at Johns Hopkins Hospital. At Mayo Clinic, Dr. Bydon see patients regularly and has received honors for his exceptional delivery of patient care. He also serves as Assistant Dean of Education in the Mayo Clinic College of Medicine and Science and Medical Director of the Mayo Clinic Enterprise Registry, a real-time patient safety and outcome platform that integrates data from Mayo Clinic's hospitals and clinics nationwide. In addition, Dr. Bydon is the principal investigator of the Mayo Clinic Neuro-Informatics Laboratory, dedicated to advancing neurologic patient care and safety.
Dr. Bydon is a frequent lecturer and has authored more than 250 peer-reviewed manuscripts in addition to hundreds of book chapters, abstracts and other written publications. He is currently editor-in-chief of the International Journal of Neuroscience and holds reviewer responsibilities for several scientific publications. Dr. Bydon sits on the executive boards of three national neurosurgical societies.