Mayo Clinic Guide to Stress-Free Living
by Amit Sood, M.D.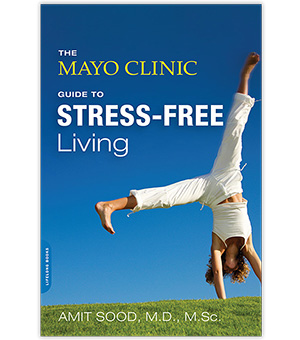 This book is based on the highly popular stress management program offered at Mayo Clinic. Dr. Sood and his colleagues have conducted several research studies of this approach among healthy volunteers, professionals experiencing stress, and patients confronting serious illness, and others. The results show remarkable improvements in stress, anxiety, resilience, happiness, well-being and quality of life.
In Part 1 of the book, Dr. Sood will lead a fascinating "behind the scenes" tour of the brain and mind. He has very surprising insights about the reasons behind the thoughts that cause one stress.
In Part 2, Dr. Sood discusses the single most important skill for success and happiness. This skill will help the reader discover that the present moment has more novelty and meaning than one could have ever imagined.
In later sections, Dr. Sood will explain how to exchange negative thoughts for time-honored principles. He will help the reader to focus on gratitude, cultivate compassion, creatively accept what is, and discover life's deeper meaning. With these skills, peace will no longer be a distant goal; it will light the entire path.
Ultimately the book provides simple solutions for complex problems, and the know how to apply these skills to most life situations.All of these concepts are woven into a practical and fun journey that has been tested in numerous scientific studies, with consistently positive results.
---
Published 2017 • 300 pages • World English: DaCapo
About the Author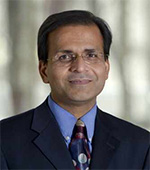 Amit Sood M.D., M.Sc., Amit Sood, M.D., is a world-leading expert in resilience and stress management and the creator of the Mayo Clinic Resilient Mind program. He is also a former professor of medicine at Mayo Clinic Alix School of Medicine.
Dr. Sood has authored multiple books, including "The Mayo Clinic Guide to Stress-Free Living" and "The Mayo Clinic Handbook for Happiness." His innovative approach to resilience has been validated by more than a dozen clinical trials and positively impacts tens of thousands of people every year.