The Mayo Clinic Diabetes Diet, Second Edition
by Donald D. Hensrud, M.D., M.P.H.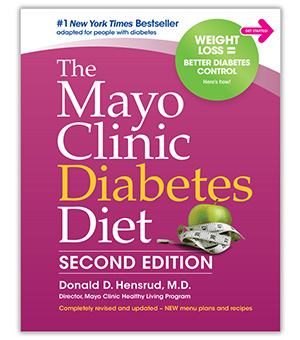 The, second edition is divided into two phases — Lose It! and Live It! — designed to help at-risk individuals prevent and control diabetes by losing weight quickly and safely, and then maintaining that weight loss.
The Lose It! phase is a simple, straight-forward, two-week plan that encourages quick but safe weight loss that can help lower blood sugar.
The Live It! phase of the diet offers basic and manageable steps and lifestyle changes and choices that are designed to help participants lose one to two pounds a week until a healthy weight is reached, and then to keep the pounds off.
Mayo Clinic's weight-loss and nutrition experts have packed this book with meal plans, tools, menus, practical solutions, and specific tips on how to improve health and lose weight safely. The Mayo Clinic Diabetes Diet, tackles all the familiar obstacles that get in the way of weight loss — lack of exercise, resistance to healthy food, too little time to cook, a hectic schedule, struggles with cravings, and minimal support from family and friends. It's a reliable and safe companion for losing weight and controlling diabetes.
---
Published 2018 • 352 pages • All rights: Mayo Clinic Press
About the Author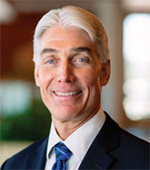 Donald D. Hensrud, M.D., M.P.H., is chair of the Division of Preventive and Occupational Medicine at Mayo Clinic, Rochester, Minn. He is a consultant in the Division of Endocrinology, Metabolism, Nutrition and Internal Medicine at Mayo Clinic. He is also an associate professor of preventive medicine and nutrition at the College of Medicine, Mayo Clinic.
For more than 10 years, Dr. Hensrud has served as medical director of the Mayo Clinic Executive Health Program. A specialist in nutrition and weight management, Dr. Hensrud advises individuals on how to achieve and maintain a healthy weight. He writes and lectures widely on lifestyle and nutrition-related topics and has authored and helped publish several books, including two award-winning cookbooks.